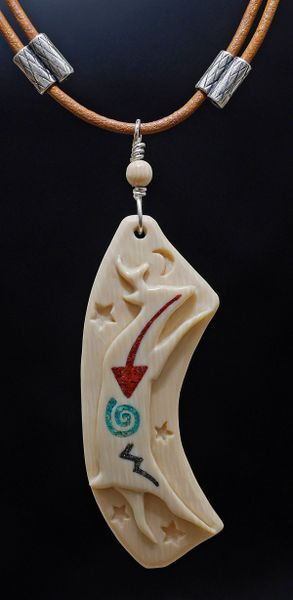 DEER DANCER PENDANT 1
Deer Dancer Pendant Hand Carved in Ancient Alaskan Mammoth Ivory ~ Red Jasper, Turquoise, and Pyrite Inlays. Hematite Stone and Sterling Silver accents on adjustable leather cord. The Deer Dancer image was carved out of the outer layer of this beautiful piece of Alaskan Mammoth Ivory.
Length: 1.25"

Deer Totem/Symbolism ~ Gentleness, grace, serenity, compassion, and appreciation for the beauty and balance of nature.Native Symbols ~ Arrow - Lifeline; Spiral - Universal Healing; Thunderbolt - Endurance.
Price includes Shipping

Featured Products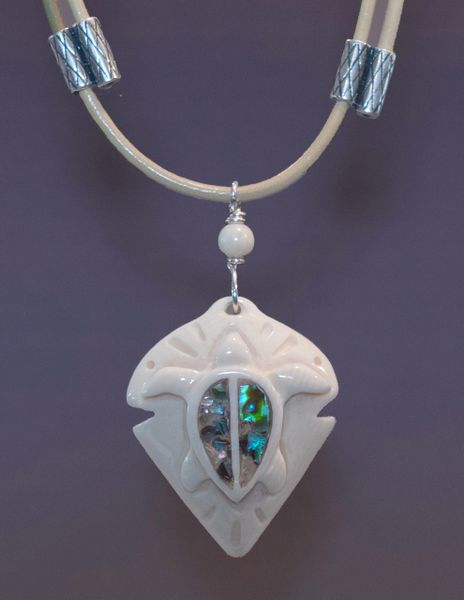 SEA TURTLE PENDANT
$275.00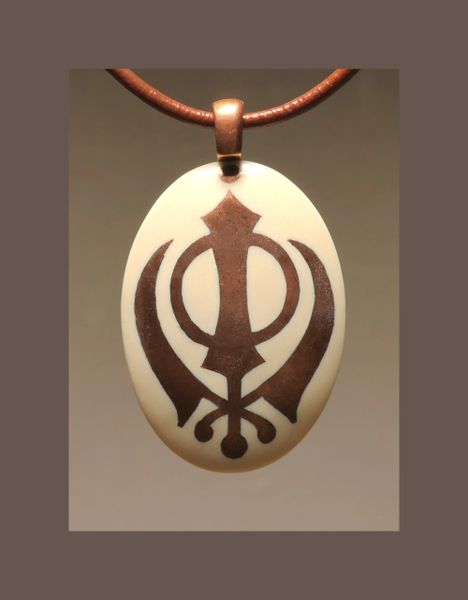 KHANDA SIKH SYMBOL PENDANT
$275.00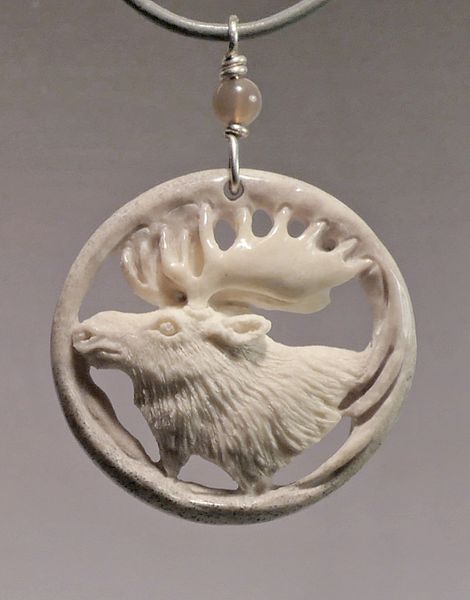 MOOSE PENDANT
$275.00