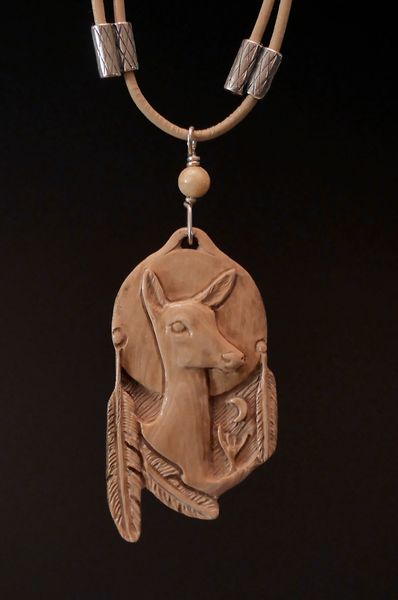 DEER PENDANT
Deer Pendant Hand Carved in Ancient Fossil Mammoth Ivory ~ Mammoth Ivory Stone and Sterling Silver accents on adjustable leather cord.

Wonderful detailed carving of the deer, feathers, tree and moon. The back side of this pendant retains the outer layer or "bark" of the tusk that was exposed to the permafrost for thousands of years making this a very special piece.

Length: 1.25"
Deer Totem/Symbolism ~ Gentleness, grace, serenity, compassion, and appreciation for the beauty and balance of nature.
Price includes Shipping

Featured Products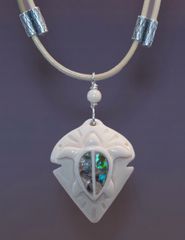 SEA TURTLE PENDANT
$275.00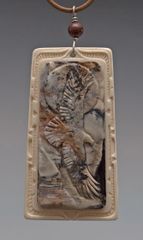 EAGLE PENDANT
$425.00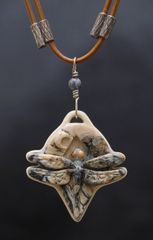 DRAGONFLY PENDANT 3
$325.00