DOLPHIN PENDANT ~ SOLD
Dolphin Pendant Hand Carved in Rare North Sea Fossil Mammoth Ivory ~ Lapis Stone and Sterling Silver Accents ~ Adjustable leather cord. 
The soft color tones of this piece of rare North Sea Mammoth Ivory highlight the profile of the Dolphin against a moon background. An elegantly beautiful pendant. 
Length: 1 1/2" x 3/4"
Dolphin Totem/Symbolism ~ Symbol of universal harmony, healing, intelligence, beauty, and a knowing that transcends language.
 Price includes shipping.
~
Featured Products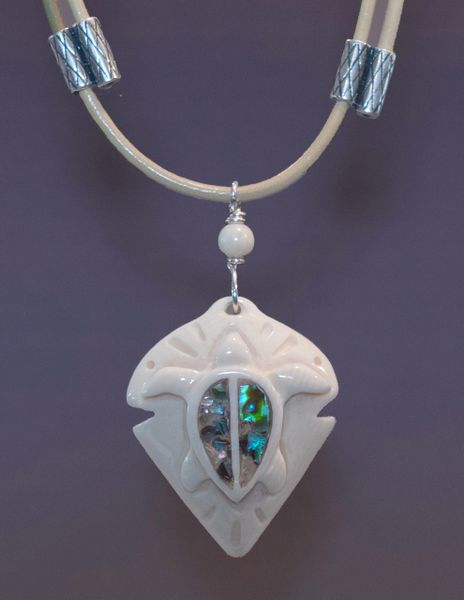 SEA TURTLE PENDANT
$275.00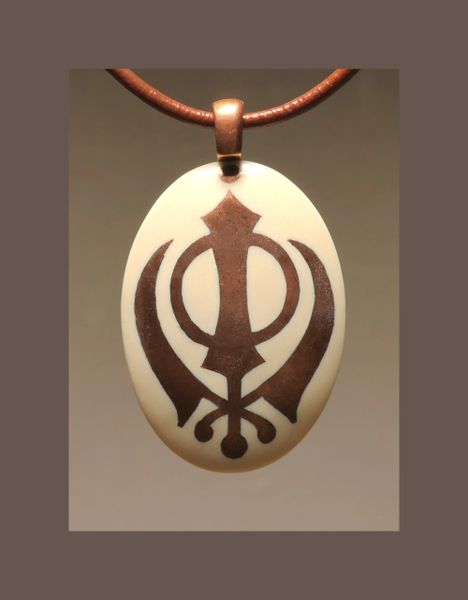 KHANDA SIKH SYMBOL PENDANT
$275.00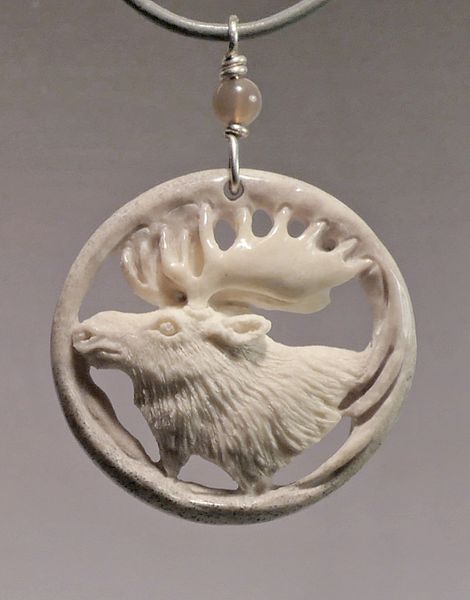 MOOSE PENDANT
$275.00