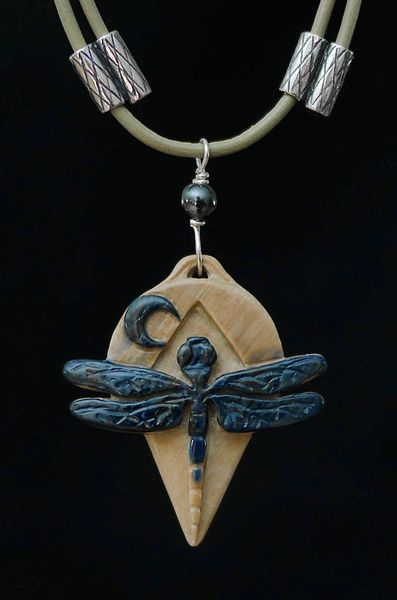 DRAGONFLY PENDANT 1
Dragonfly Pendant Hand Carved in Ancient Alaskan Mammoth Ivory ~ Hematite Stone and Sterling Silver accents on adjustable leather cord.

This carving is all one piece with deep natural colors. The black/blue coloration is the outer layer known as "bark" and reflects the minerals in the soil that surrounded this piece of mammoth tusk for thousands of years. Carving deeper into the piece revealed the lighter tones creating a unique contrast between the light and dark.

Length: 1 3/8"
Dragonfly Totem/Symbolism ~ Power of light, imagination, high aspirations, and seeing through life's illusions.
Price includes Shipping

Featured Products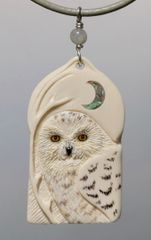 Snowy Owl Pendant
$395.00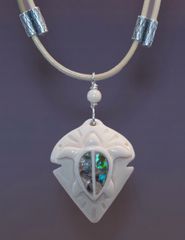 SEA TURTLE PENDANT
$275.00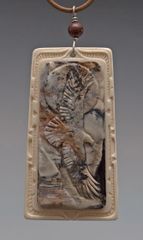 EAGLE PENDANT
$425.00