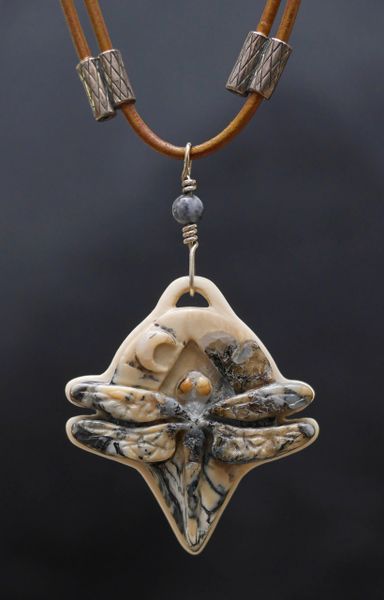 DRAGONFLY PENDANT 3
Dragonfly Pendant Hand Carved in Rare Fossil Mammoth Tooth mounted on Fossil Mammoth Ivory ~ Sterling Silver accents on adjustable leather cord.

This carving holds the beautiful color tones of rare fossil mammoth tooth, giving an almost magical effect. Mounted on mammoth ivory A beautiful and very unusual piece.

Length: 2 1/4" L
Dragonfly Totem/Symbolism ~ Power of light, imagination, high aspirations, and seeing through life's illusions.
Price includes Shipping

Featured Products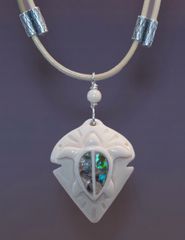 SEA TURTLE PENDANT
$275.00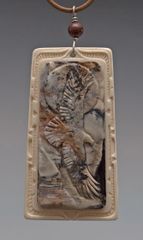 EAGLE PENDANT
$425.00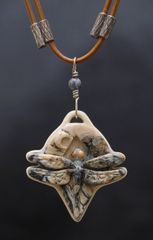 DRAGONFLY PENDANT 3
$325.00