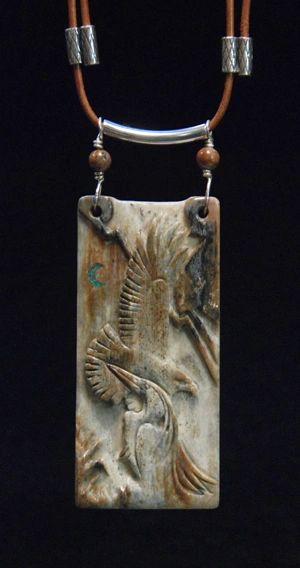 EAGLE & HERON PENDANT
Eagle & Heron Pendant Hand Carved in Ancient Alaskan Mammoth Ivory ~ Turquoise Inlay. Jasper Stones and Sterling Silver accents on adjustable leather cord.
The natural tones and dappled grey texture of this pendant highlight the artistry of this dramatic pendant carving.

Length: 1 3/8"
Eagle Totem/Symbolism ~ Transcendence, freedom, power and soaring to great heights. Riding the winds of the possible.
Heron Totem/Symbolism ~ Self reliance, dignity, determination, following opportunity, and balancing relationship and independence.

Price includes Shipping

Featured Products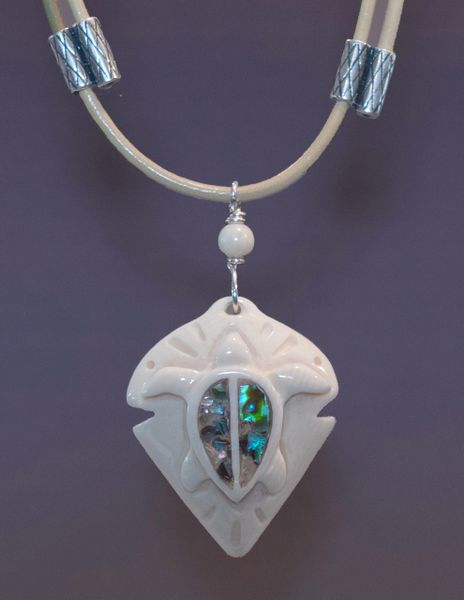 SEA TURTLE PENDANT
$275.00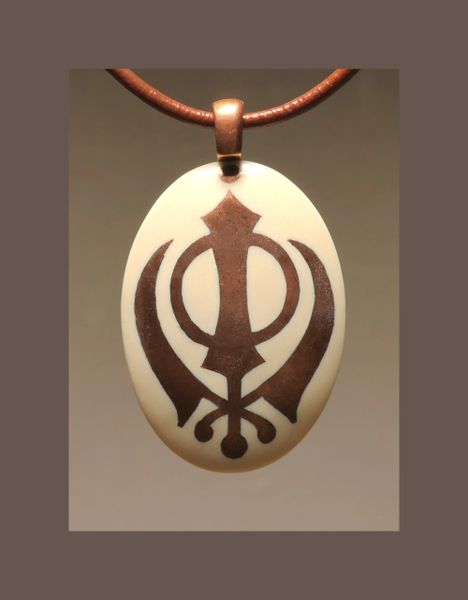 KHANDA SIKH SYMBOL PENDANT
$275.00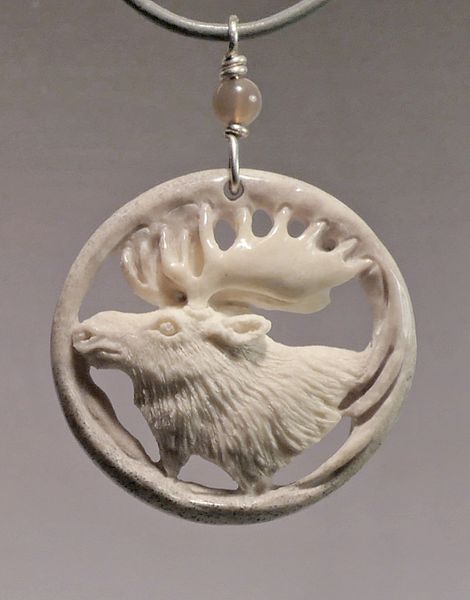 MOOSE PENDANT
$275.00