EAGLE SOARING PENDANT 1 ~ SOLD, Can be ordered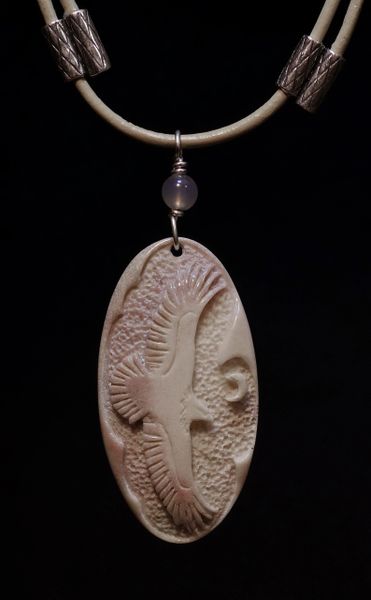 EAGLE SOARING PENDANT 1 ~ SOLD, Can be ordered
Eagle Pendant Hand Carved in naturally shed Antler~ Labradorite stone accent on adjustable leather cord, sterling silver accents. 
The light cream tones of the shed antler create a soft background for the soaring eagle. Soft oval design. 

Length: 1 1/2" 
Eagle Totem/Symbolism ~ Transcendence, freedom, power and soaring to great heights. Riding the winds of the possible.
Price includes Shipping 
Featured Products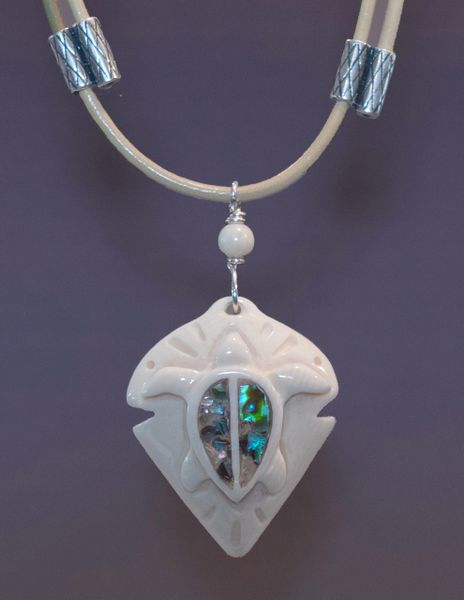 SEA TURTLE PENDANT
$275.00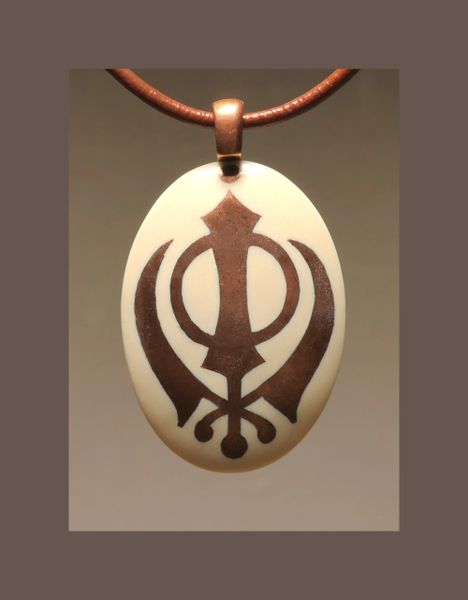 KHANDA SIKH SYMBOL PENDANT
$275.00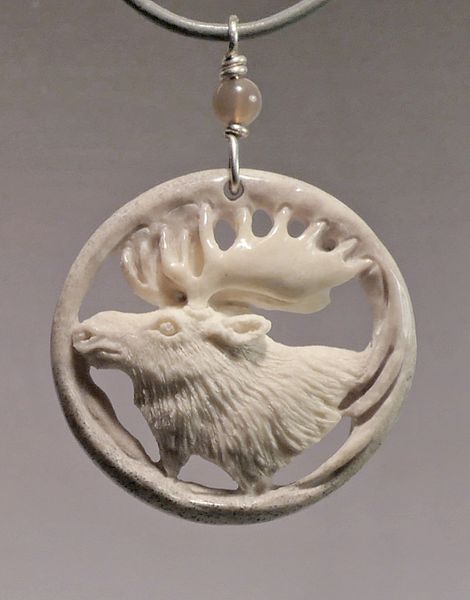 MOOSE PENDANT
$275.00