EAGLE PENDANT
Stunning Eagle Pendant Hand Carved in Rare Fossil Mammoth Tooth mounted on Fossil Mammoth Ivory ~ Adjustable leather cord, sterling silver accents.
The stunning colors of fossil mammoth tooth create a synergistic effect flow in this soaring Eagle pendant beautifully mounted on fossil mammoth ivory. A very special pendant.
Eagle Totem/Symbolism ~ Transcendence, freedom, power and soaring to great heights. Riding the winds of the possible.
Price includes Shipping
Featured Products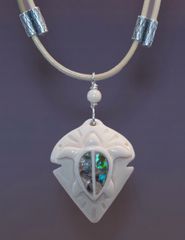 SEA TURTLE PENDANT
$275.00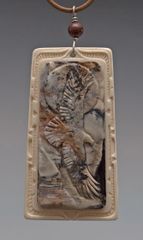 EAGLE PENDANT
$425.00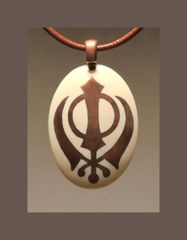 KHANDA SIKH SYMBOL PENDANT
$275.00