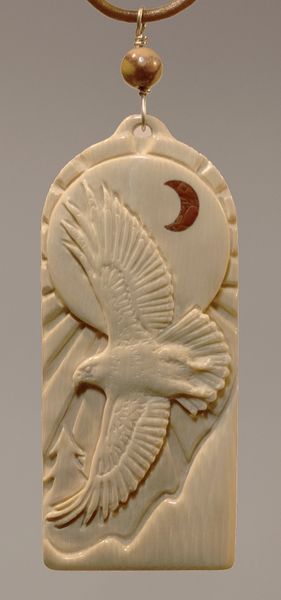 HAWK PENDANT
Dramatic Hawk Pendant Hand Carved in Rare Fossil Mammoth Ivory with Red Jasper Inlay ~ Hawk Soaring Image carved on back of pendant and inlaid with pyrite. ~ Adjustable leather cord. 
Length ~ 1 1/8" 
This beautifully detailed pendant carving highlights a Soaring Hawk in Flight.  A very special pendant. 
Hawk Totem/Symbolism ~ Soaring visionary of the future, messenger of change and connection to higher levels of consciousness.
Price includes Shipping 
Featured Products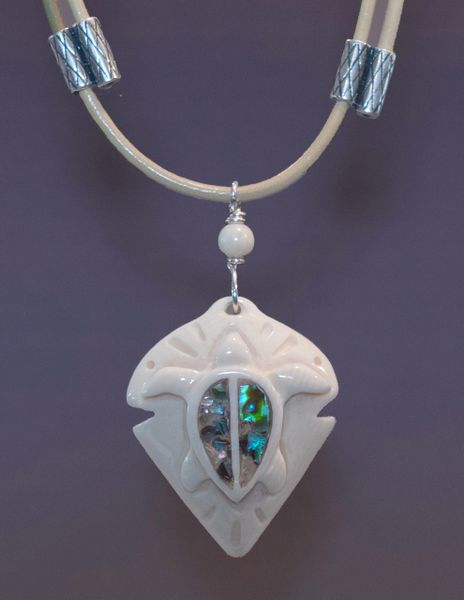 SEA TURTLE PENDANT
$275.00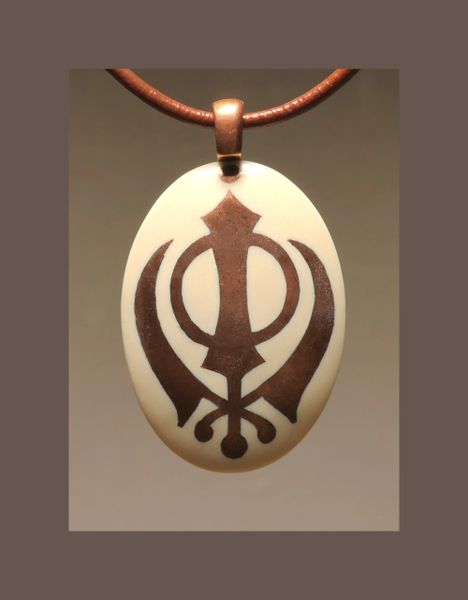 KHANDA SIKH SYMBOL PENDANT
$275.00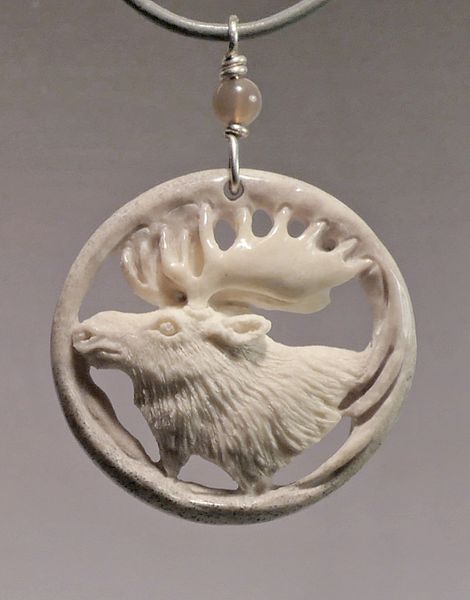 MOOSE PENDANT
$275.00