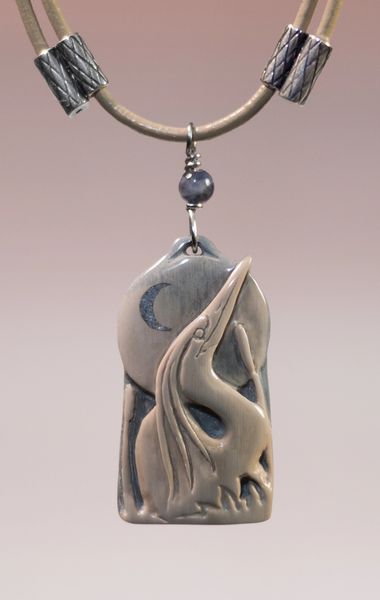 HERON PENDANT 2
Heron Pendant Hand Carved in Rare North Sea Fossil Mammoth Ivory with Lapis Inlay ~ Sterling Silver accents on adjustable leather cord.
The subtle blue and cream tones of this piece of rare North Sea Mammoth Ivory provide a soft background for the heron in the reeds against a moon background. A beautiful pendant.
Length: 1 1/4"
Heron Totem/Symbolism ~ Self reliance and dignity. Balancing relationship and independence. The Heron Totem holds the courage to walk into deep waters without fear.
Price includes Shipping

Featured Products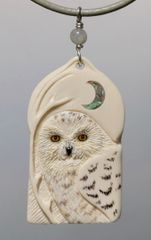 Snowy Owl Pendant
$395.00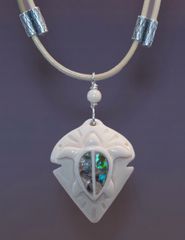 SEA TURTLE PENDANT
$275.00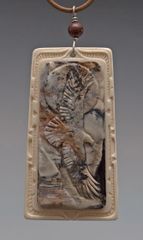 EAGLE PENDANT
$425.00