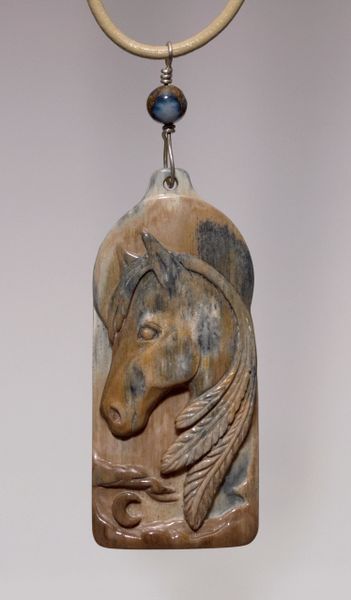 HORSE PENDANT ~ SOLD
Stunning Horse Pendant Hand Carved in Rare North Sea Fossil Mammoth Ivory ~ Sterling Silver accents on adjustable leather cord. 
The play of the rich colors of North Sea Mammoth Ivory highlight the profile of the horse with flowing feathers creating a dramatic effect in this pendant.  A beautiful piece.
Length: 2.25 "


Horse Totem/Symbolism ~ Symbol of freedom and the driving force that carries us through life. Power, independence, endurance to overcome obstacles and ride in new directions.
Price includes Shipping 

Featured Products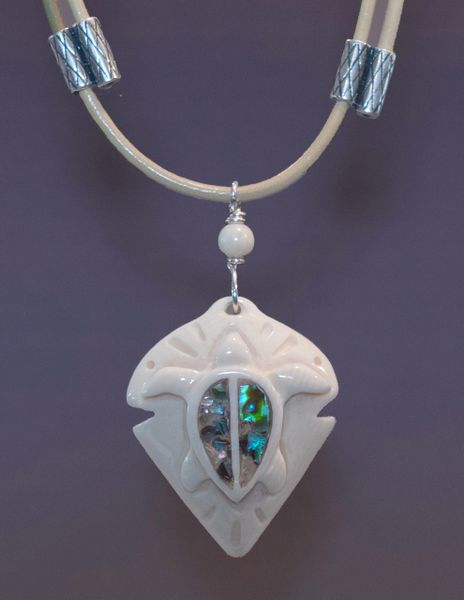 SEA TURTLE PENDANT
$275.00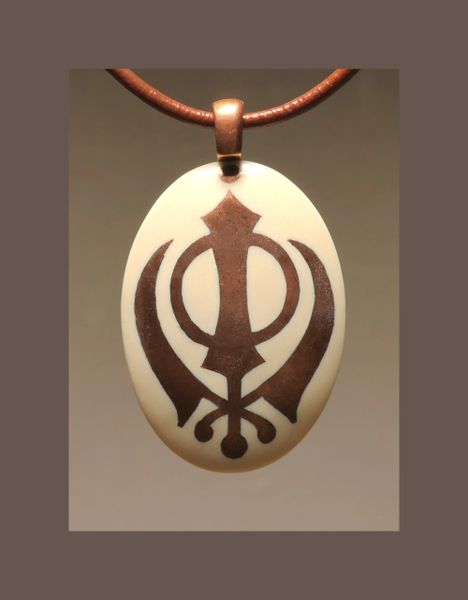 KHANDA SIKH SYMBOL PENDANT
$275.00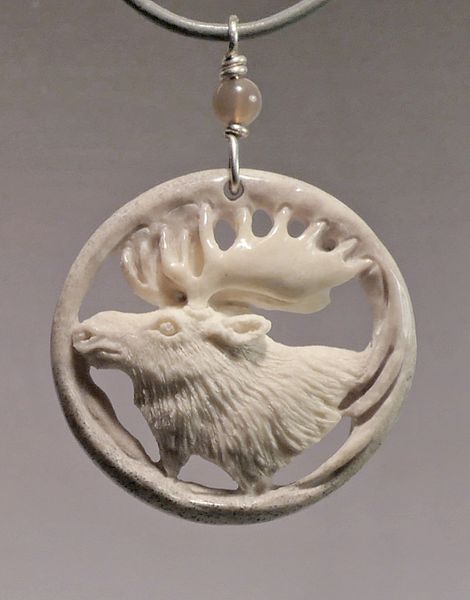 MOOSE PENDANT
$275.00