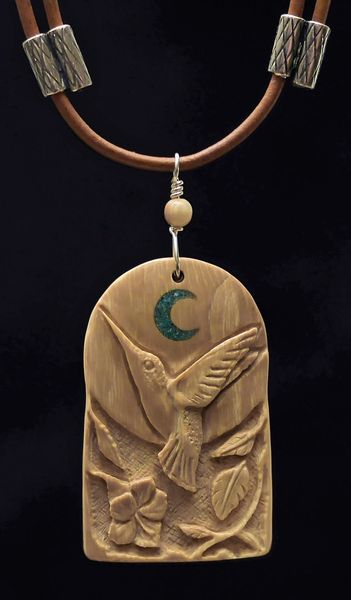 HUMMINGBIRD PENDANT
Hummingbird Pendant Hand Carved in Ancient Alaskan Mammoth Ivory ~ Turquoise Moon Inlay. Mammoth Ivory Stone and Sterling Silver accents on adjustable leather cord.

The playful flight of the hummingbird hovering over a hibiscus is highlighted in the creamy brown tones of Alaskan Mammoth Ivory. A delightfully appealing piece..

Length: 1 1/2"
Hummingbird Totem/Symbolism ~ The Beat of Life, Love, Happiness, Endurance, Fierce Independence, and Embracing the Joy of Life.
Price includes shipping.
Featured Products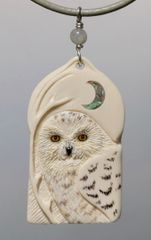 Snowy Owl Pendant
$395.00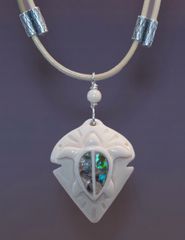 SEA TURTLE PENDANT
$275.00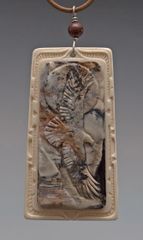 EAGLE PENDANT
$425.00