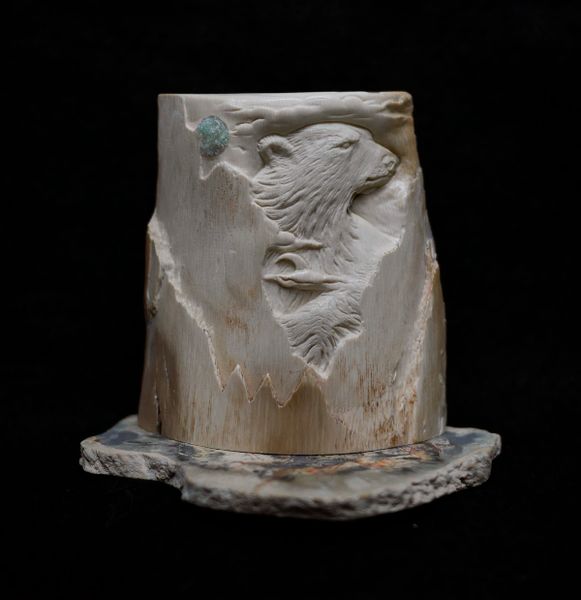 ICE BEAR CARVING ~ SOLD
Hand carved in Prehistoric Wooly Mammoth Tusk section.  Amazonite Stone Moon Inlay, Copralite Base ( Dinosaur Fossil, Jurassic period).
Dimensions: 3.5"x3.25"
This small carving is a visible connection to an ancient world when wooly mammoths roamed the earth.  The tusk section shows the actual growth rings of this ancient animal. 
Featured Products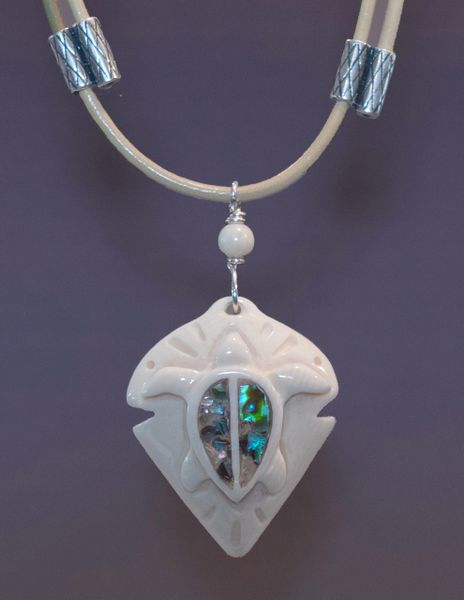 SEA TURTLE PENDANT
$275.00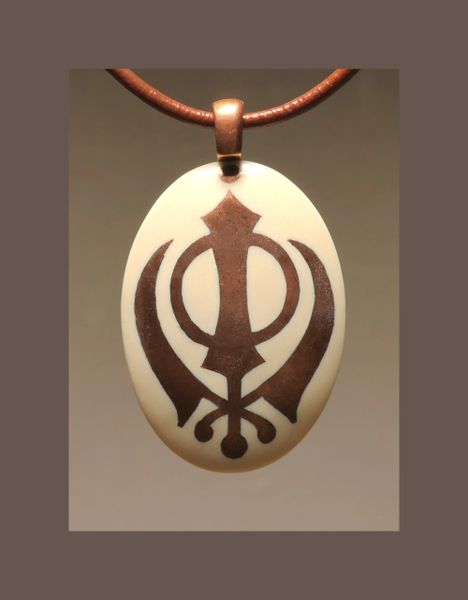 KHANDA SIKH SYMBOL PENDANT
$275.00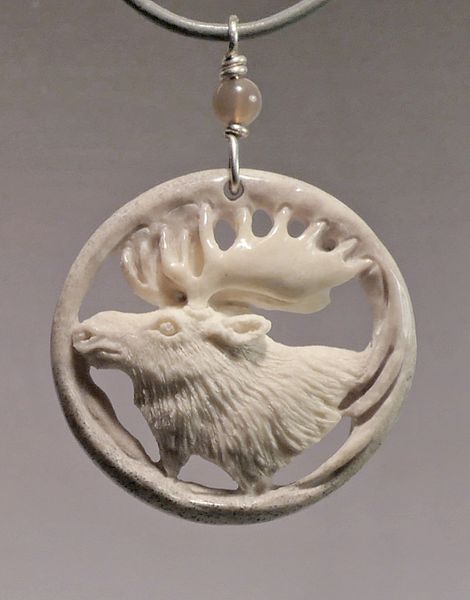 MOOSE PENDANT
$275.00