POLAR BEAR PRECIPICE CARVING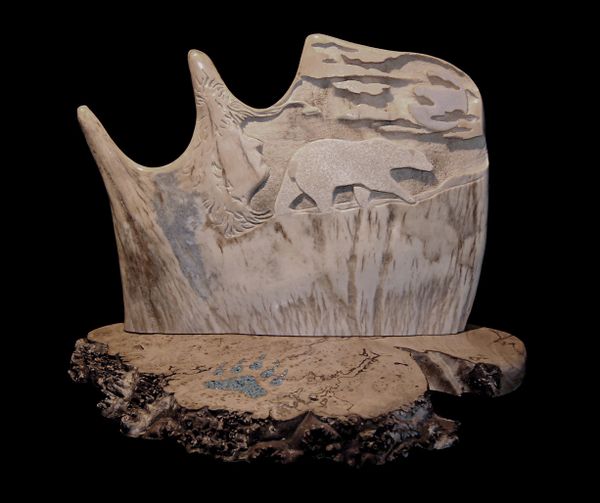 POLAR BEAR PRECIPICE CARVING
Carved in naturally shed Caribou Antler ~ Stone inlays of decorative Inlace are used to highlight the white/cream form of the Polar Bear walking along the precipice with a light purple moon overhead. Base is Spalted Maple with Bear Paw Inlay of turquoise blue Inlace.
Dimensions: 9 3/4"L x 6"D x 7" H
This carving honors the spirit of the great polar bear that now lives on the precipice of future extinction due to rapidly melting sea ice. The natural color striations of the antler create a sense of the polar environment. The profile of Native face and outline of the Eagle's head stand as guardians for this great sentinel of the north.
Price includes Shipping

Featured Products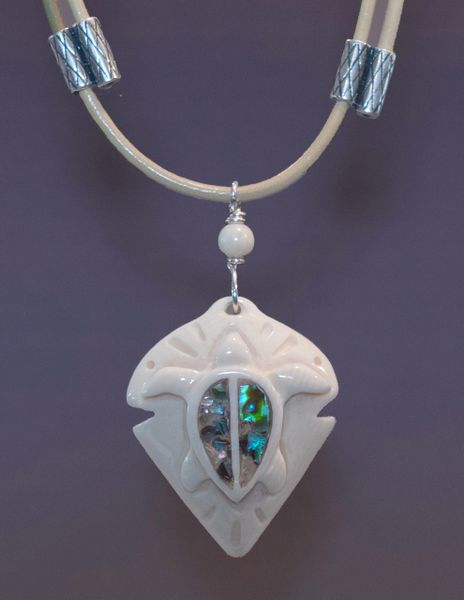 SEA TURTLE PENDANT
$275.00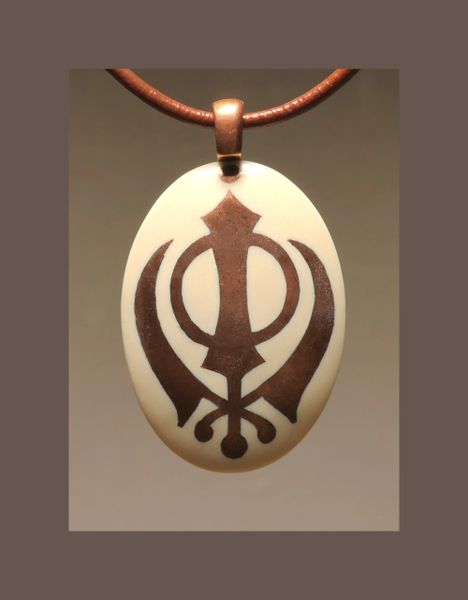 KHANDA SIKH SYMBOL PENDANT
$275.00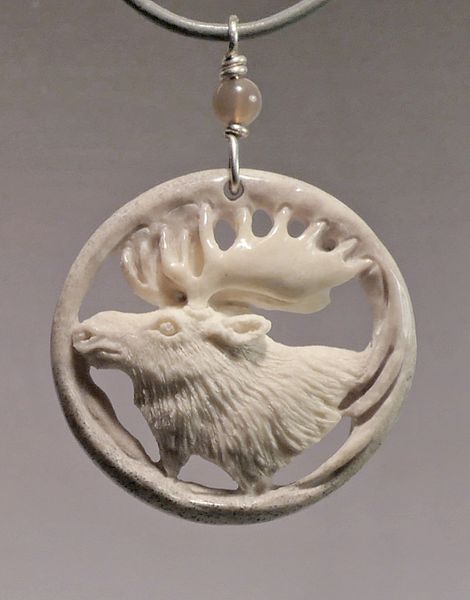 MOOSE PENDANT
$275.00