Raven ~ SOLD Can be ordered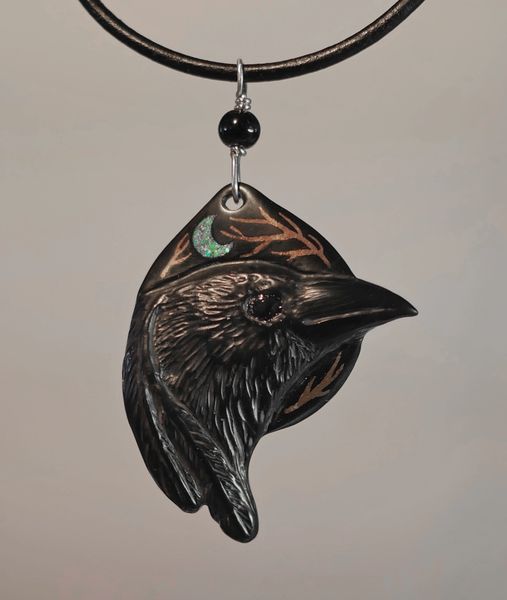 Raven ~ SOLD Can be ordered
This hand carved Raven is created from fossil Black Jet stone with very life like detail. Black Jet is a form of prehistoric wood from the ancient trees of the Jurassic period that became compressed over billions of years.
Turquoise and Copper Inlays with a Black Onyx accent bead on adjustable black leather cord.
Size: 1.25" long.
Raven Symbolism: Understanding the forces of the Universe. Wisdom that spans past and future.
Featured Products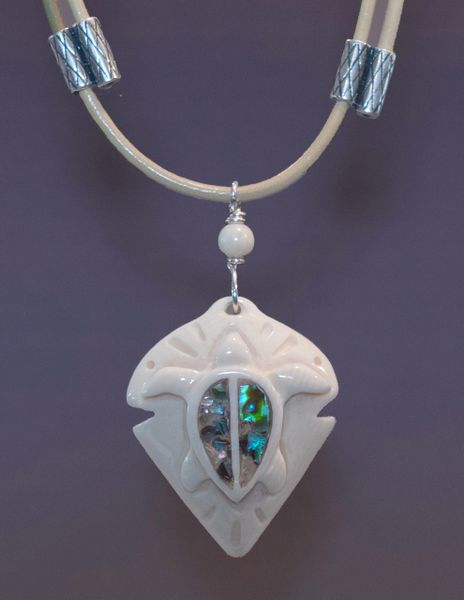 SEA TURTLE PENDANT
$275.00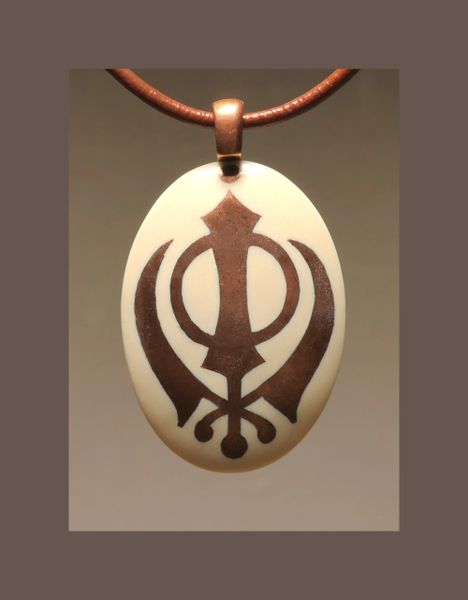 KHANDA SIKH SYMBOL PENDANT
$275.00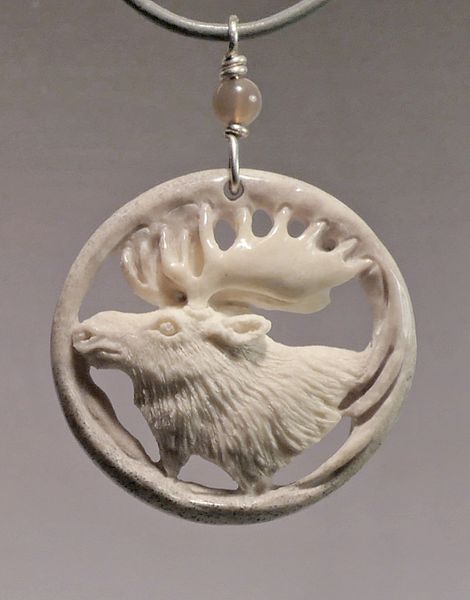 MOOSE PENDANT
$275.00