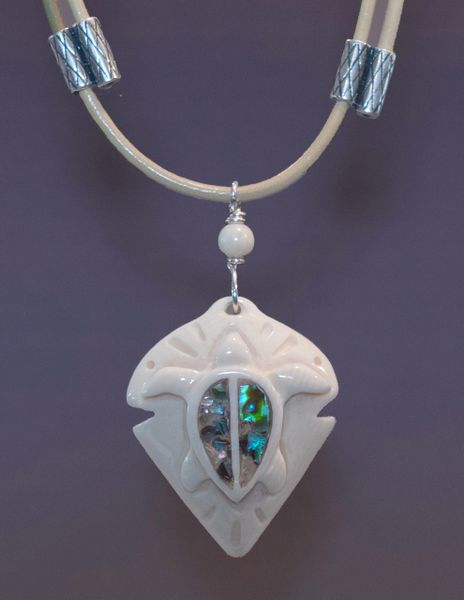 SEA TURTLE PENDANT
Sea Turtle Pendant Hand Carved in Ancient Fossil Mammoth Ivory, Abalone Inlay. Sterling Silver Accents, Adjustable Leather Cord

The abalone inlay embedded in the sea turtle carving creates a stunning effect in this elegant carving.

Length: 1.25"

Price includes shipping
Sea Turtle Totem/Symbolism ~ The Sea Turtle is an ancient soul living in the seas. Its amazing survival skills are a reminder to trust our senses and inner wisdom in our pursuits. To value the magic of intuition.
Featured Products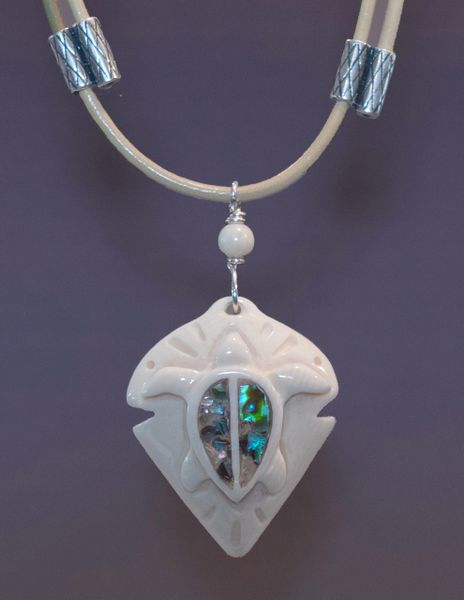 SEA TURTLE PENDANT
$275.00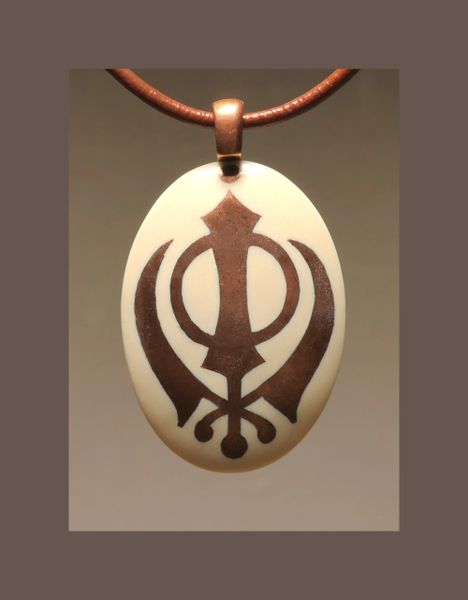 KHANDA SIKH SYMBOL PENDANT
$275.00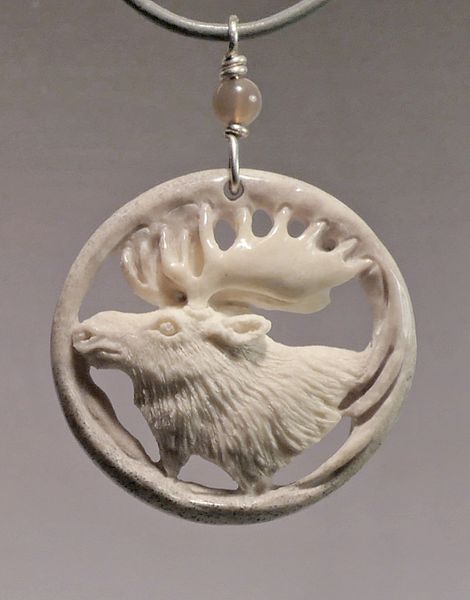 MOOSE PENDANT
$275.00