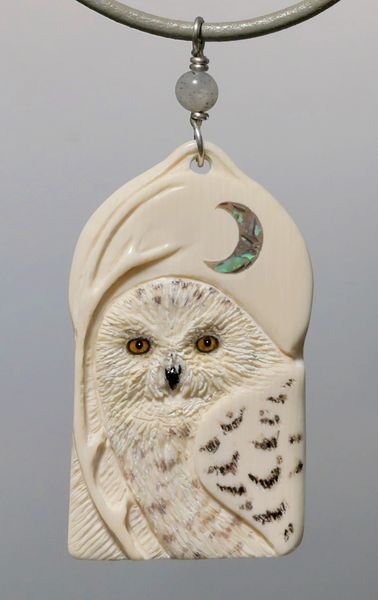 Snowy Owl Pendant
Snowy Owl Pendant, Hand Carved in Ancient Fossil Mammoth Ivory, Abalone Shell Inlay, Permanent Inks. Sterling Silver accents on adjustable leather cord. 
A stunning pendant -  a mystical, intricate and very realistic carving that honors the majestic Snowy Owl. 
Each individually handcrafted Snowy Owl Pendant is unique. The one you will receive will be visually similar.

Owl Totem/Symbolism ~ Bird of magic, prophecy, and wisdom. Seeing the truth, releasing the past, and navigating through the night. 

Length: 1  1/8"
Price includes Shipping
Size: 1.25L x 1" W Close up of leather cord and adjustable sterling silver sliders.
Featured Products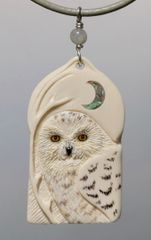 Snowy Owl Pendant
$395.00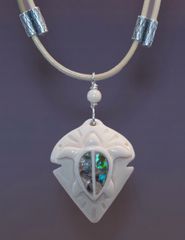 SEA TURTLE PENDANT
$275.00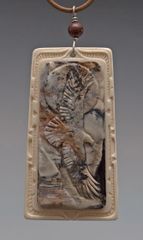 EAGLE PENDANT
$425.00