TIBETAN OM PENDANT
Hand carved in Ancient Mammoth Ivory with hand ground Brass Metal Inlay. Brass Accents on adjustable buna cord. The brass metal inlays create a beautiful effect, highlighting the delicacy of this Tibetan OM carving.

Length: 1.25"

Ancient symbols dating back thousands of years have been the foundation of the spiritual journey for cultures around the world.

In Tibetan Buddhism the OM symbol stands for purity of spirit. The OM symbol signifies the sound of the Universe, representing absoluteness and the eternal.

Price includes Shipping
Featured Products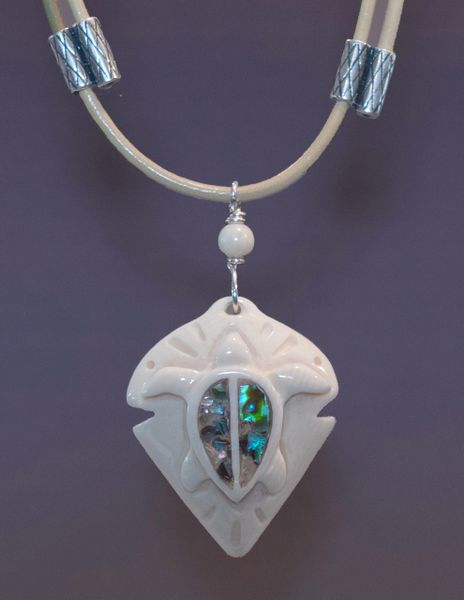 SEA TURTLE PENDANT
$275.00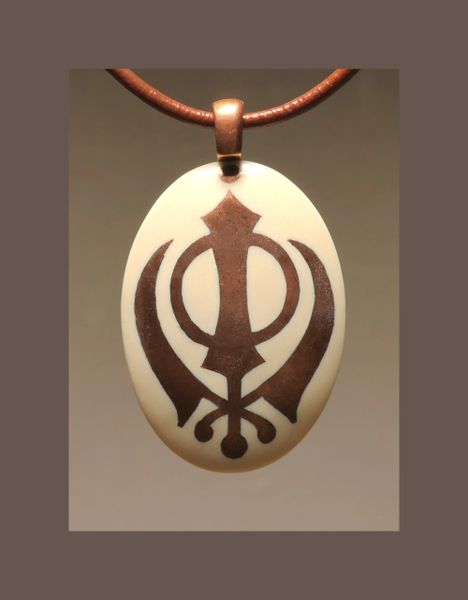 KHANDA SIKH SYMBOL PENDANT
$275.00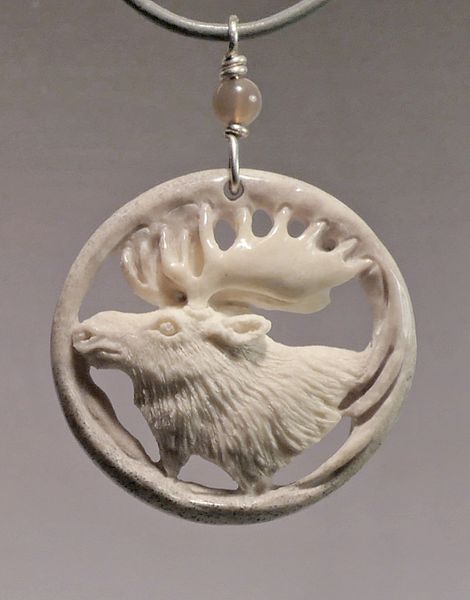 MOOSE PENDANT
$275.00