TURTLE & TREE OF LIFE PENDANT 2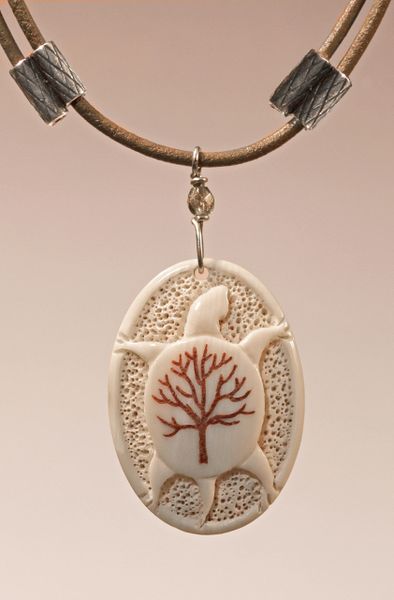 TURTLE & TREE OF LIFE PENDANT 2
Turtle & Tree of Life Pendant Hand Carved in Ancient Fossil Mammoth Ivory, Red Jasper Inlay. Sterling Silver Accents, Adjustable Leather Cord
The layering of the carving into the cream colors and textures of ancient fossil mammoth ivory creates a delightful effect in this very appealing pendant with the tree of life highlighted in red jasper inlay.
1.25 " Long
This Pendant Carving can be ordered with different inlays such as Turquoise, Malachite, Red Jasper, and Peridot.

Turtle Totem/Symbolism ~ Symbol of the eternal earth. Grounded in the earth's power and strength. The Turtle Totem is to slow the pace of life and to focus actions and energies. Tree of Life ~ Symbol of enduring life, shelter, solidarity, and interconnectedness.
Price includes shipping.

Featured Products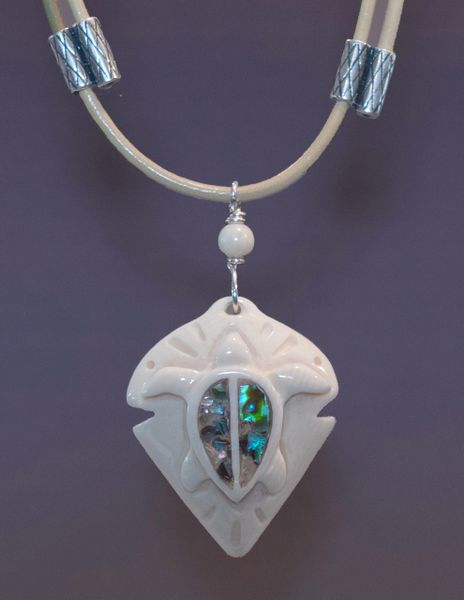 SEA TURTLE PENDANT
$275.00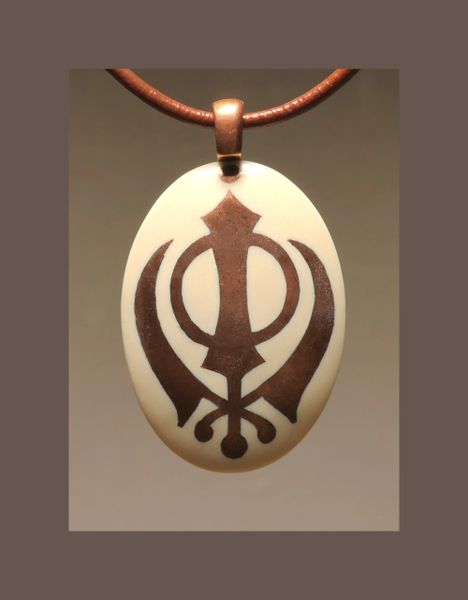 KHANDA SIKH SYMBOL PENDANT
$275.00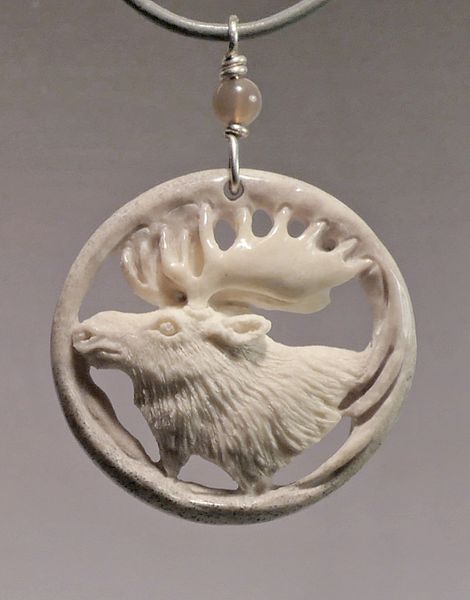 MOOSE PENDANT
$275.00