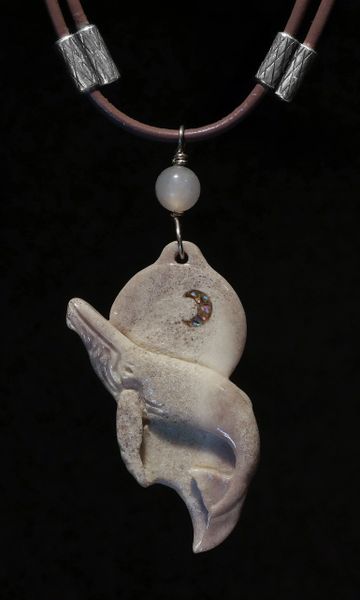 WHALE SONG PENDANT 1
Carved in naturally shed antler with Abalone Inlay. This pendant has a soft and delicate appearance with subtle color tones that highlight the graceful curve of the whale. Sterling Silver accents on adjustable leather cord.
Length: 1.25"

Whale Totem/Symbolism ~ Guardian of the cosmic energy, intuition, song of healing. Connecting to inner depths of creative inspiration and healing old wounds.

Featured Products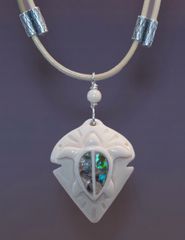 SEA TURTLE PENDANT
$275.00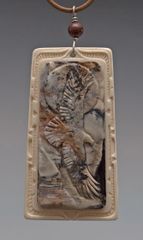 EAGLE PENDANT
$425.00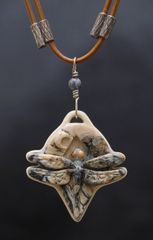 DRAGONFLY PENDANT 3
$325.00