WOLF AND HAWK PENDANT ~ SOLD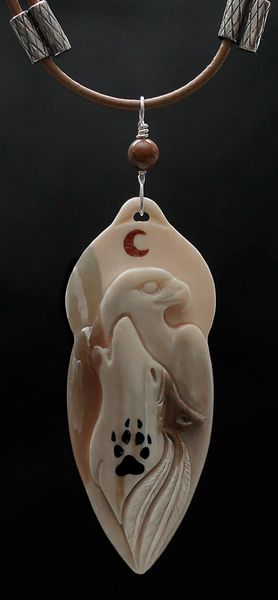 WOLF AND HAWK PENDANT ~ SOLD
Ancient Siberian Mammoth Ivory ~ Black Jet Paw and Red Jasper Moon Inlays. Jasper Stone and Sterling Silver accents on adjustable leather cord.

The layered carving into the cream and brown color tones of Siberian Mammoth Ivory create a stunning effect in this exceptional pendant. A powerful piece.

Length: 2 1/4"
Wolf Totem/Symbolism ~ Loyalty, Perseverance, Friendship, and Wisdom.
Hawk Totem/Symbolism ~ Messenger of Change. Connection to Higher Levels of Consciousness

Price includes Shipping

Featured Products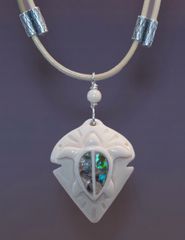 SEA TURTLE PENDANT
$275.00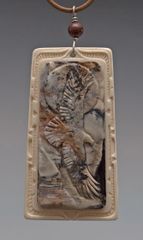 EAGLE PENDANT
$425.00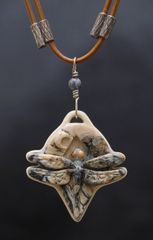 DRAGONFLY PENDANT 3
$325.00