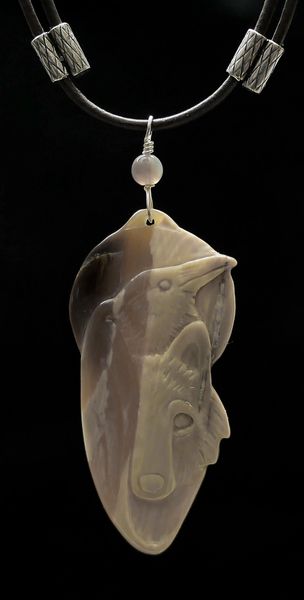 WOLF AND RAVEN PENDANT 1
Ancient Siberian Mammoth Ivory ~ Agate Stone and Sterling Silver accents on adjustable leather cord.

The layered carving into the cream and brown color tones of Siberian Mammoth Ivory creates a mystical portrait of these powerful animal totems - the Wolf and the Raven. A powerful piece.

Length: 2"
Wolf Totem/Symbolism ~ Loyalty, Perseverance, Friendship, and Wisdom.
Raven Totem/Symbolism ~ Mysticism, Vision, and deeper understanding of the both the light and dark in life.

Price includes Shipping
Featured Products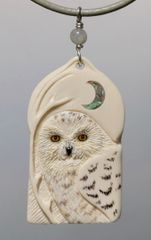 Snowy Owl Pendant
$395.00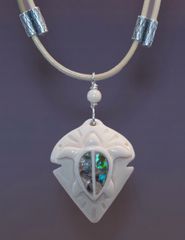 SEA TURTLE PENDANT
$275.00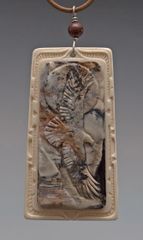 EAGLE PENDANT
$425.00