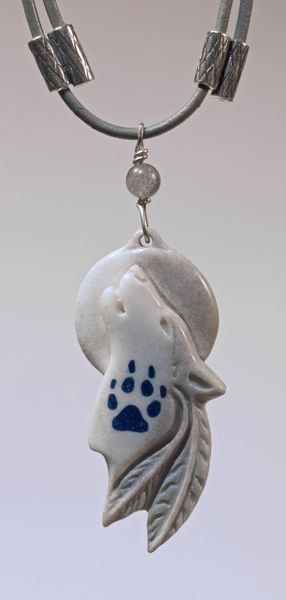 WOLF SONG PENDANT 1
Wolf Pendant Hand Carved in Naturally Shed Antler with Lapis Inlay ~ Sterling Silver Accents ~ Adjustable Leather Cord.
The light cream tones of the shed antler create a soft background for the wolf profile flowing into floating feathers. The lapis paw inlay creates a striking effect. A very pretty piece.

Wolf Totem/Symbolism ~ Loyalty, Perseverance, Friendship, and Wisdom.
Price includes Shipping
Featured Products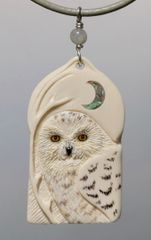 Snowy Owl Pendant
$395.00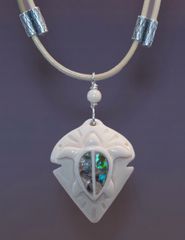 SEA TURTLE PENDANT
$275.00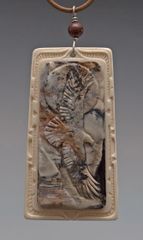 EAGLE PENDANT
$425.00